Buddleja salviifolia Foliage Comparison
The foliage of the blue form of B. salviifolia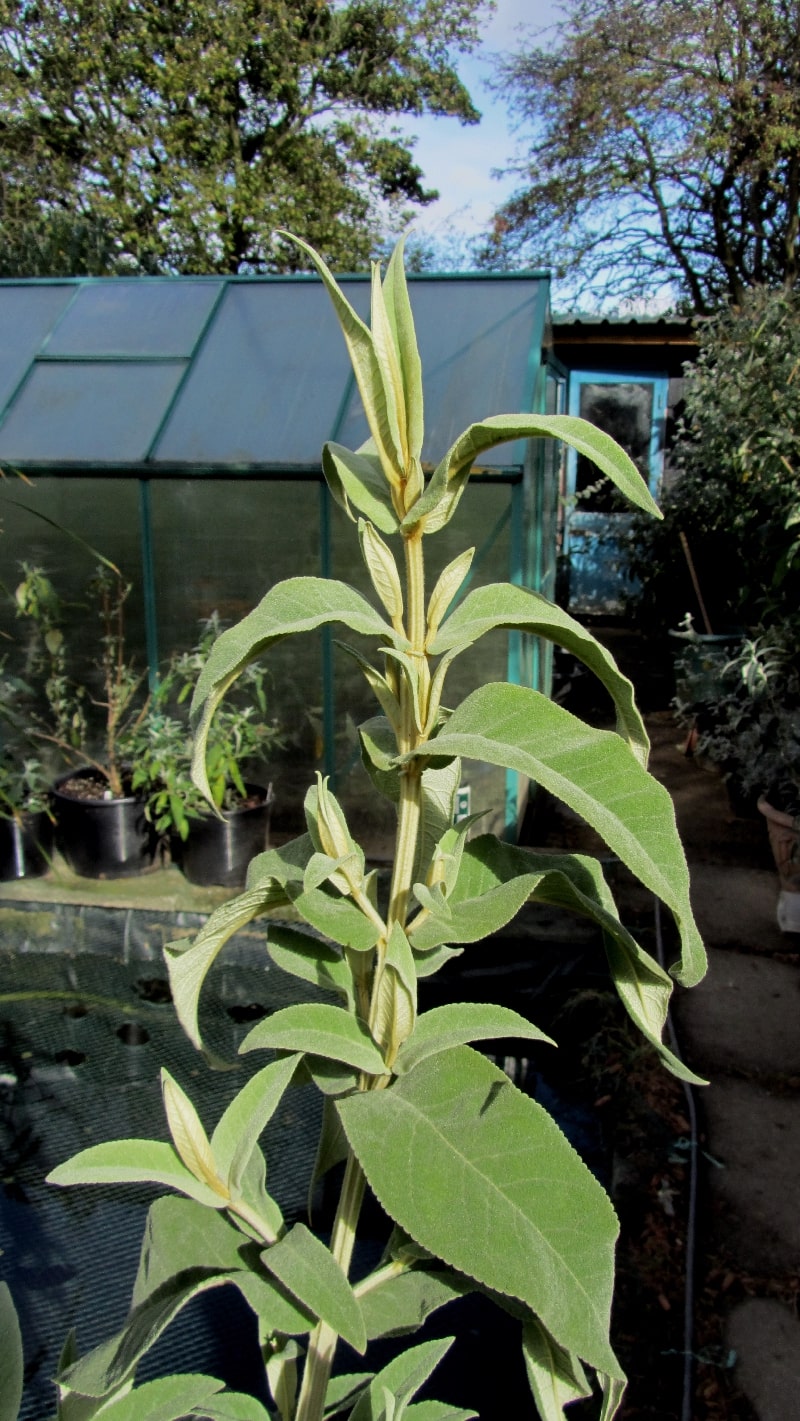 The leaves are sage-green and quite velvety. The undersides and the shoots are covered in a tan indumentum. The leaf margins are gently serrated.
The foliage of the 'Alba' form of B. salviifolia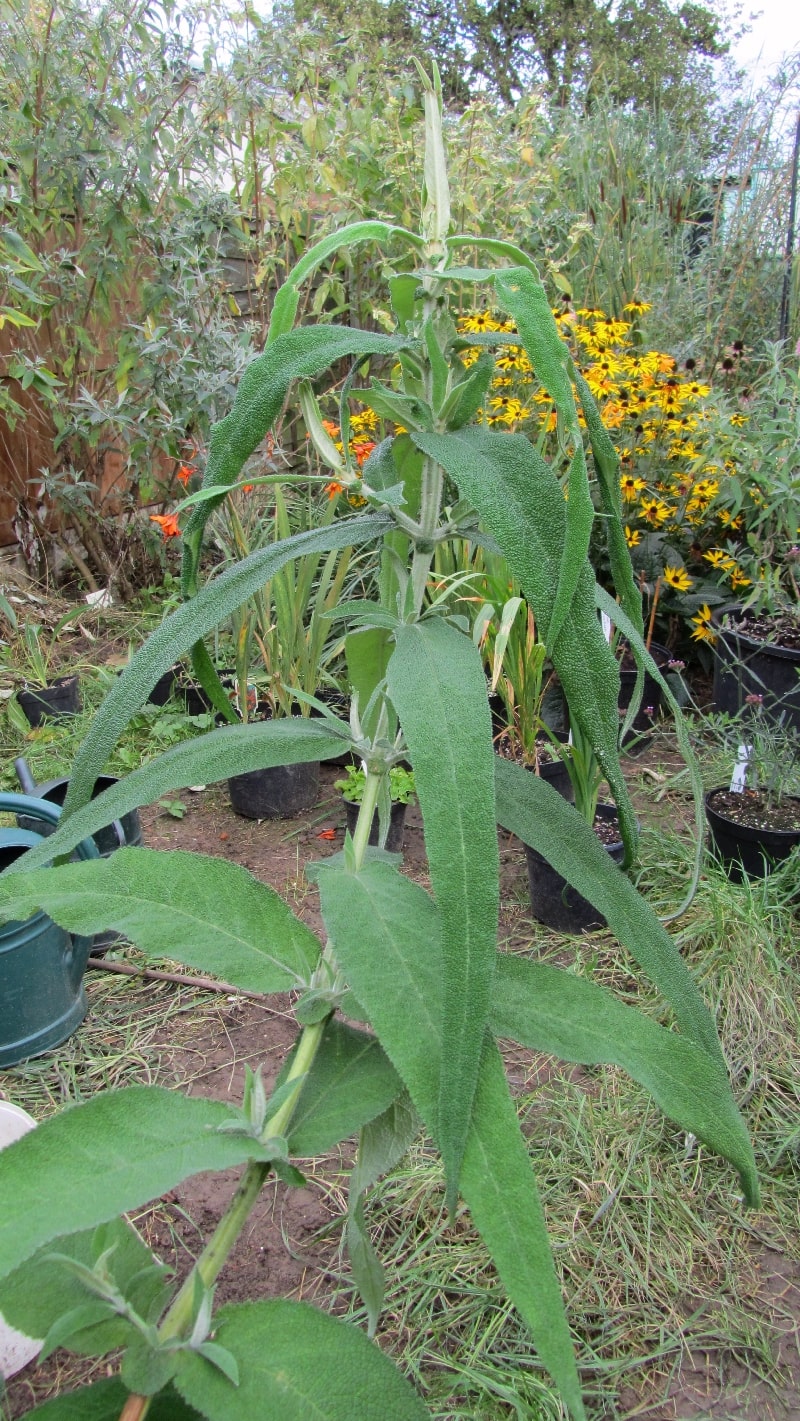 The leaves of the white-flowered form are longer and a different shape. The upper surface is bullate and the underside is white tomentose, as are the branchlets.

Email:
buddlejagarden@gmail.com

© The Buddleja Garden 2011-2021.